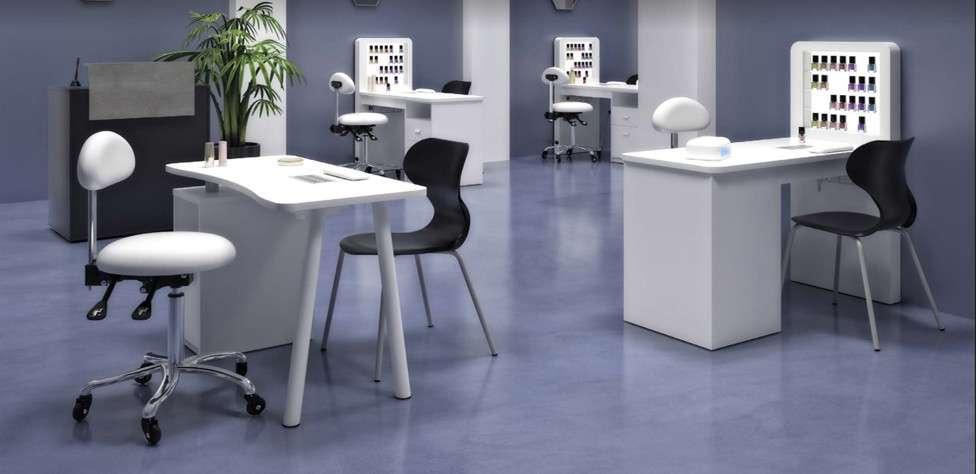 Every business owner starts his business with a tight budget and has tons of dreams and ambitions for the prosperity of the business. The competition and the marketing strategies are tough, and the new starters must hassle a lot if they want to be successful in the competitive market.
The most confusing them about all of them is the hair salon equipment along with some other necessities. For instance, there is confusion that which equipment we should buy first, where the salon should be located, how to market our salon brand, how do we reach our clients, etc. in this article, we will describe four of the best things that you should focus and spend money on. As your business will prosper, then you can go for the other things.

Location
A suitable location will give your salon a lot of advantages. If a location is somewhere where it should be, then half of the work is done. For instance, if you open a salon in a busy mall or some highly-populated area, then you will have a lot of customers. Moreover, the space outside your salon also matters a lot. For instance, if there is a proper parking space outside your salon, then your clients with cars always prefer your salon and will have peace of mind while they are inside your salon.
Another important thing is that your salon should be easily accessible. For example, it should not be away from the city or in some busy areas. You should research these factors precisely and then select a location accordingly.

Hair Salon Furniture
Another important thing that you should invest in after the location is the salon hair salon furniture. This can include the salon chair, salon trolley, pedicure chair, and other salon accessories. There will be a lot of variation in these products out there in the market. Some of them will have high prices, different quality, lifetime, and warranty.
It is recommended that you should research these products according to your budget. Also, you must investigate about them from the people that are using them and note their online reviews in case you are buying online.
I would say that you should not buy all of the salon furniture initially but go for the necessary ones. You can start the salon activities from this initial equipment and buy the other things later.

Marketing
Marketing is the element that will define the number of your customers. Initially, you will have no customers and the only way to have them is proper marketing. People spend thousands of dollars on marketing and still fail to get clients. This happens due to poor marketing strategies. You should choose a proper and reputable marketing agency for this task.
On the other hand, Social media like Facebook, Instagram, etc. are the main source of marketing nowadays. You can initiate some cheap marketing operations on these platforms and get some positive results. Moreover, these platforms allow you to target the audience according to their interest and your area. For example, your ad will only be shown to the people that are interested or searching for Hair Dressing Salons.

Hair Coloring
Hair Coloring is the most demanded service related to hair salons and regardless of the country you are living in, it will have a high demand. Due to this, you should ensure that your hair salon must provide the best hair coloring services and have the best elements. For instance, the quality of the hair color should be best, and the equipment related to it like wax heater, pedicure chair, etc. must always be available and ready.

Wrapping up…
These were some of the best things that you should focus on initially and invest in. Hopefully, your business will prosper swiftly and then you can spend on the other things such as décor, televisions, furniture for waiting area, etc. we wish you Good luck and Happy Holiday…!
Also read about:
How can an ASQ Certified Quality Improvement Assistant certification advance your career
Malaysias top 10 things to do
South African stuff to do