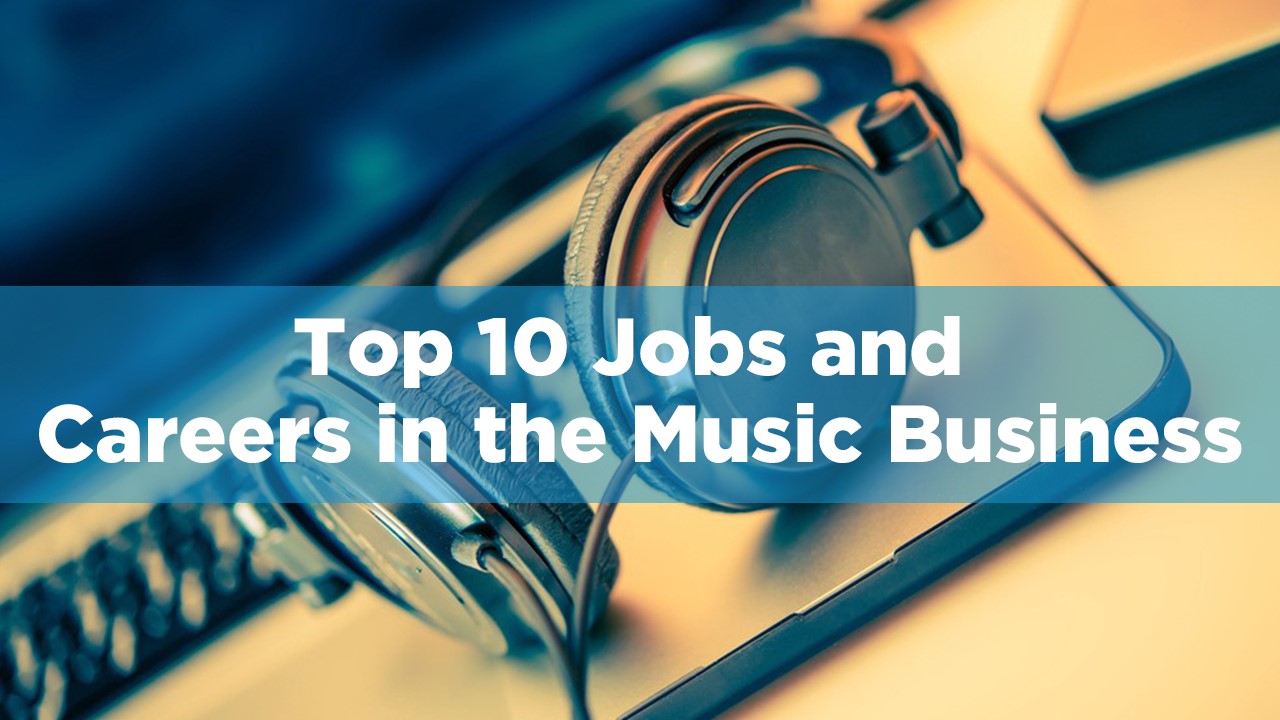 It is said that music touches the soul, especially if it is a piece of beautiful classical music. With people's prolific musical taste, new musical careers are coming into existence and occupying the industry. This field is always open to new talents, welcoming music amateurs and experts. If music is one of your hobbies and passions, you can turn it into a real job in the United Kingdom, and why not one day; you will be the next musical star. Here are ten music careers that will culminate in prosperity:
How to Start a Musical Career?
This question comes across many passionate people about music. The answer depends on the professional destination taken to learn the art of music from playing musical instruments, composing, and performing. A music career can be either through academic fulfillment or vocational training. That's both graduates and non-graduates can take the same musical professional path and make a living out of music. Here are the highlights of music disciplines and career opportunities.
1. Studies:
Music usually enters into extracurricular activities that relax students from long hours of studying. For many people, music is a hobby; it is a discipline that can be taught in fine arts colleges or within the specialized institutes of playing all kinds of instrumental music. Studying music is not only for entertainment but also for seeking professional opportunities, gaining experiences, and contributing to creativity and innovation.
This field aims to develop artistic performance, taste, sound, and raise a fan base. Many parents are enrolling their kids in music classes and clubs. This step can pave the way for teenagers to start a melodic band or participate in musical competitions. Music lovers can then pursue advanced studies after completing high school and becoming professionals by obtaining a Bachelor's degree in various musical fields.
Concerning academic subjects, they are taught in multiple academies of arts and music and institutes, and they can mix with other artistic fields, such as:
● Studying the history of music and becoming a music historian.
● Studying the composition of musical notes and becoming a musical composer.
● Exploring different types of music and becoming a music teacher.
● Studying theatrical entrances and their necessary musical profiles that reflect the events and consolidate them and increase the public's impact.
● Studying background music for film making projects.
2. Practice:
Practical work is required in the field of music. Like any creative profession, a musical career improves through practice, unlike those who believe that no effort is needed in music. But this is essentially wrong; to master something, you need to make trials and practice it repetitively. This is applicable to many professions, especially to those associated with music. Many people believe that music professions can be either a singer or musician.
The work in the music industry is not limited to these well-known careers. There are extensive professional options for both self-established musicians and academic ones. In various cases, they are considered artists. Here are 10 of them operating in the music industry:
1. A Singer:
This is probably one of the most popular professions related to music. A singer uses his voice to perform a musical activity. Singers belong to various types, from classic to modern to digital or playback singers.
2. Sound Director:
Managing different sources of sounds is required in music. You should be able to organize musical sounds and treat them according to a specific rhythm.
3. Music Players/ Instrumentalists:
Here comes the manual craft of sounds. Every musical work requires music players or those talented people who play on different instruments, such as guitarists or pianists.
4. Maestro:
This is one of the most challenging professions in music, as this person is supposed to run a group of musicians and singers. This job depends on theatrical work or public musical work performance. After all, its goal is to implement management and organize the group.
5. A Composer:
He is the one who writes music and composes musical notes. This job is based on academic fulfillment as composers are already qualified undergraduates from art and musical institutes
6. A Producer:
This job belongs to the music industry for the producer, as it provides selling and marketing the musical work.
7. DJ:
This is one of the most popular professions among young people related to music. A DJ with special equipment reduces and blends several tracks and creates something new.
8. Sound Engineer:
This person working in sound engineering uses different techniques to create a new image of sound used in movies.
9. Music Teacher:
This is a crucial profession related to music that raises talents. A music teacher should have the necessary skills and abilities to teach students different musical characteristics and instruments. This job helps people to understand the different musical trends and find their favorite type.
10. Music Therapist:
It's no joke that music enters the healing category. In the UK, many academies teach the therapeutic side of music, as many studies showed that music curbs stress, mental issues, and illnesses. This job includes both medical and musical knowledge.
These were the top 10 professions related to music. This field is for creative and talented people who can turn their musical passion into a job.
Also read about:
Why Thermal Wear Is The Best Clothing Ever In Winter
Box and Heart Touching Birthday Gift Ideas For Your Mom
7 Ways to Keep Hair Healthy and Happy In Summer Months