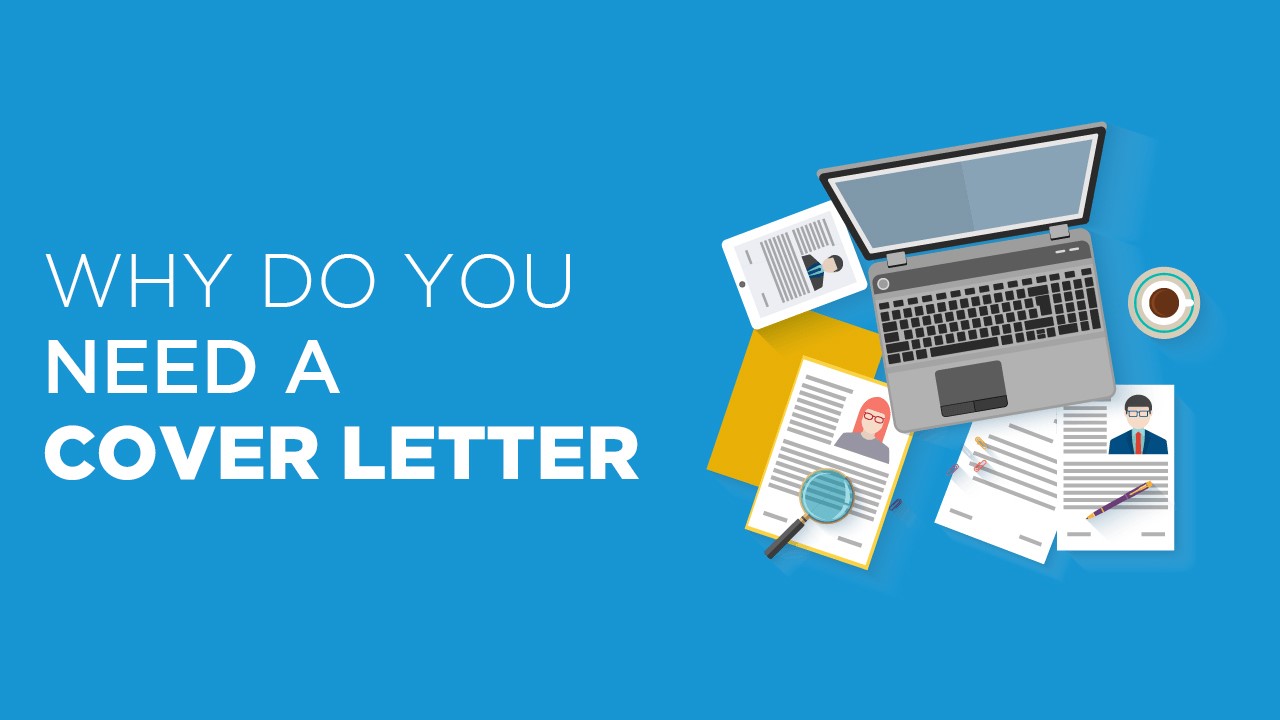 Applying for a job requires preparing certain essential documents that professionally introduce you to your potential employers. A resume or a CV is usually enough for candidacy. Some companies may ask you to send a cover letter or cover to explain why you apply for a job in Canada. Although a cover letter may be optional, it is still required in communicating your eligibility for the job. If you are still hesitant about crafting this cover, look at this article and increase your employability by following the best professional tips for a successful job application.
What is a Cover Letter?
A cover letter is usually a one-page letter in which you write essential information about your skills, work experience, and qualifications. It is a way to inform your employer why you are eligible for these positions. A cover letter can be an alternative for your CV/ Resume, as some employers choose to take a look at your writing skills and the way you introduce yourself for the job. This letter is also required for academic reasons such as applying for a Ph.D., a Master's Degree, a scholarship, or a sabbatical leave. Once well written, this letter can increase your chances of getting a job or advancing in your academic path.
Why Do you Need a Cover Letter:
Before and after 2020, the perfect application process requires some effort to reach the job. Many people are wondering; is a cover letter necessary for the job? Is it possible to dispense with it? The answer is; the more you work on a professional level, the more you guarantee the job. Here is what a cover letter can bring to you:
-Stand out from the Crowd: it is essential to draw attention to your application. A cover letter can be a better way to distinguish you from the rest:
-A Straightforward Speech: this letter shows to what extent you are interested in the job. That's why it can draw the lines between you and other candidates as it convinces your reader to grant you an interview or a professional occasion to meet you soon.
-More Than a CV/ Resume: if you have some exciting details that you failed at or forgot putting them in your CV, a cover letter can be a better solution to rescue the situation. It is a better opportunity to showcase your skills and strengthen, mostly when you failed at listing them in your CV.
-Gives space to your traits: some jobs are targeting specific personality traits to deal with customers and have instant reasoning. A cover letter can be a better self-introduction to persuade employers that you are the best candidate who has the required personal traits and attitudes for the job.
Tips for Writing a Cover Letter:
Some specific guidelines ensure a successful writing process. Before you start, you need to know that a cover letter is not sent alone. It should be attached to your CV or your application form. This additional effort proves that you are interested in the job and that you deserve attention from employers. Here is what you should consider:
Length:
-A cover letter should not exceed one page and should be simple, clear, and concise. Choose the right format for this letter. You can download a template from a professional website or simply choose your cover letter theme from Microsoft word. This letter is usually composed of three parts or paragraphs.
Content
There is no magical content in this letter. It simply includes specific information on your skills and expertise. When structuring a cover letter, try not to rewrite your resume or CV. Try to prepare a speech addressed to your potential employer to explain why you are fit for the job and how you meet the job requirements.
Motivation:
A letter is not a series of sentences with no sense and connection. You need to attract your employer's attention and motivate him/ her to read your letter. Try to express your willingness and enthusiasm to join the company.
A Reminder:
If you have previously applied to this position before or want to validate your application, try to remind your potential employer about how to reach you by keeping your contact information in the final section of your letter. You can also invite your employer to check your CV after reading your cover letter.
Now that you have grasped the initial hints about a cover letter, it is time to make concrete writing attempts.
How to Write Your First Cover Letter?
Before you start writing your cover letter, make sure that you have updated your CV/ resume for the applied position. After taking a good hold of the job advertisement and understanding the job requirements, it is time to inform your employer that you are the one for the job. A cover letter is composed of 5 paragraphs. Here is the general content of each one of them:
1st paragraph:
After putting your content information and employing the best professional salutation, it is time to open your letter with a brief self-introduction. This section specifies why you are applying for the job. Here is an example:
"My name is XYZ. I want to apply for an Entry-level Bank Clerk, offered by your respected institution (name the Bank). I have already completed an internship at (mention your training workplace) and worked as an Insurance Clerk for (mention the period of your internship) at (the workplace). I am writing this letter, attached to my CV, to apply for the vacant Bank Clerk position in this institution.
2. Second paragraph:
This section is more developed than in the first paragraph. It mainly explains why you are suitable for this job. You can demonstrate to your employer that you are the most qualified person to get the job by describing your academic qualifications and skills.
3. Third paragraph:
In this paragraph, you should mention interesting professional facts about you, such as past achievements in similar jobs, strengths, and challenges. Make sure that your strengths are relevant to the job you are applying for.
4. Fourth Paragraph:
In this section, you should highlight your interest in motivating your employer to meet you. You can express your admiration for the company and its exciting job offer and professional reputation.
5. The Conclusion
The final paragraph expresses your enthusiasm for the job by aspiring for a response, such as looking forward to hearing from you. Remember to add your contact details in the final section with the best letter closure.
After writing your letter, proofread it and edit it before submitting it. You can use Grammarly or any online editing tool.
Also read about:
9 Things You Can Give to Your Car Lover Friend This Holiday Season
Pros and Cons of Having Multiple Savings Accounts
Custom Jewelry Cardboard Boxes The Most Popular Choice