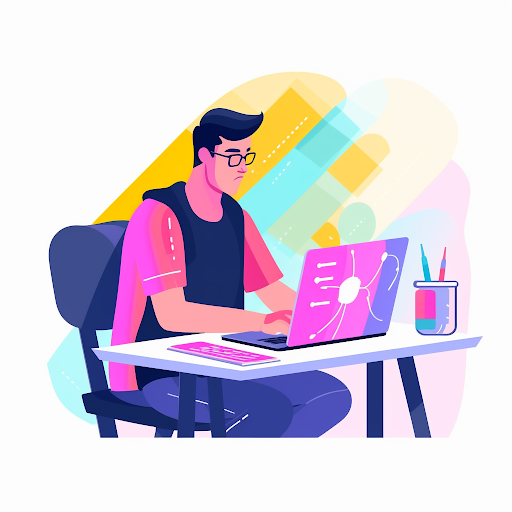 Creating a logo is an essential part of building a brand. It's the visual representation of your business that customers instantly recognize. A well-crafted logo can communicate your brand values and set you apart from your competitors. Today, making a logo online has never been easier. With the advancement of technology, anyone can create a logo without any prior design experience. In this article, we'll guide you through the process of making a logo online.
Step 1: Define Your Brand Identity. Before starting to create a logo, you need to have a clear understanding of your brand identity. You should consider what your business stands for and what message you want to convey to your audience. This will help you choose the right colors, fonts, and symbols that accurately represent your brand.
Step 2: Choose a Logo Maker Tool. There are numerous online logo maker tools available that offer both free and paid options. Some popular logo-maker tools are Canva, Wix Logo Maker, and Logojoy. Each tool has its own unique features, so it's essential to choose one that suits your needs.
Step 3: Select a Template. Once you have chosen a logo maker tool, you can look through their templates to find one that matches your brand identity. Most logo-maker tools offer a variety of templates, ranging from minimalistic to bold designs. You can select a template and customize it according to your brand's color palette and typography.
Step 4: Customize Your Logo. After choosing a template, you can start customizing your logo. You can change the font, colors, and icons to match your brand identity. Most logo makers allow you to add text, shapes, and images to your logo design. Ensure that your logo is scalable and looks good in different sizes.
Step 5: Download and Use Your Logo. Once you're satisfied with your logo, you can download it in various file formats such as PNG, JPEG, SVG, or PDF. You can use your logo on your website, social media profiles, business cards, and any other marketing materials. Ensure that you follow the best practices for logo usage, such as maintaining proper spacing and keeping the aspect ratio intact.
Tips for Making a Great Logo
Keep it simple: A simple logo design is easily recognizable and memorable.
Use appropriate colors: Your choice of color should align with your brand values and messaging.
Choose the right font: The font should be legible and match your brand's tone of voice.
Be unique: Your logo should be distinct and set you apart from your competitors.
Think about scalability: Ensure that your logo looks good in different sizes and mediums.
Conclusion
Creating a logo online has never been easier, thanks to the numerous logo maker tools available. Whether you're a small business owner or an individual looking to build a personal brand, you can create a logo that accurately represents your brand identity. By following the steps outlined above and keeping the tips in mind, you can make a great logo that resonates with your audience.
Also read about:
Preserving and Extending the Lifespan of Your Carpets with Professional Cleaning
How to Start and Grow a Food Business in India
Unlocking Global Opportunities with a Masters in Education Online