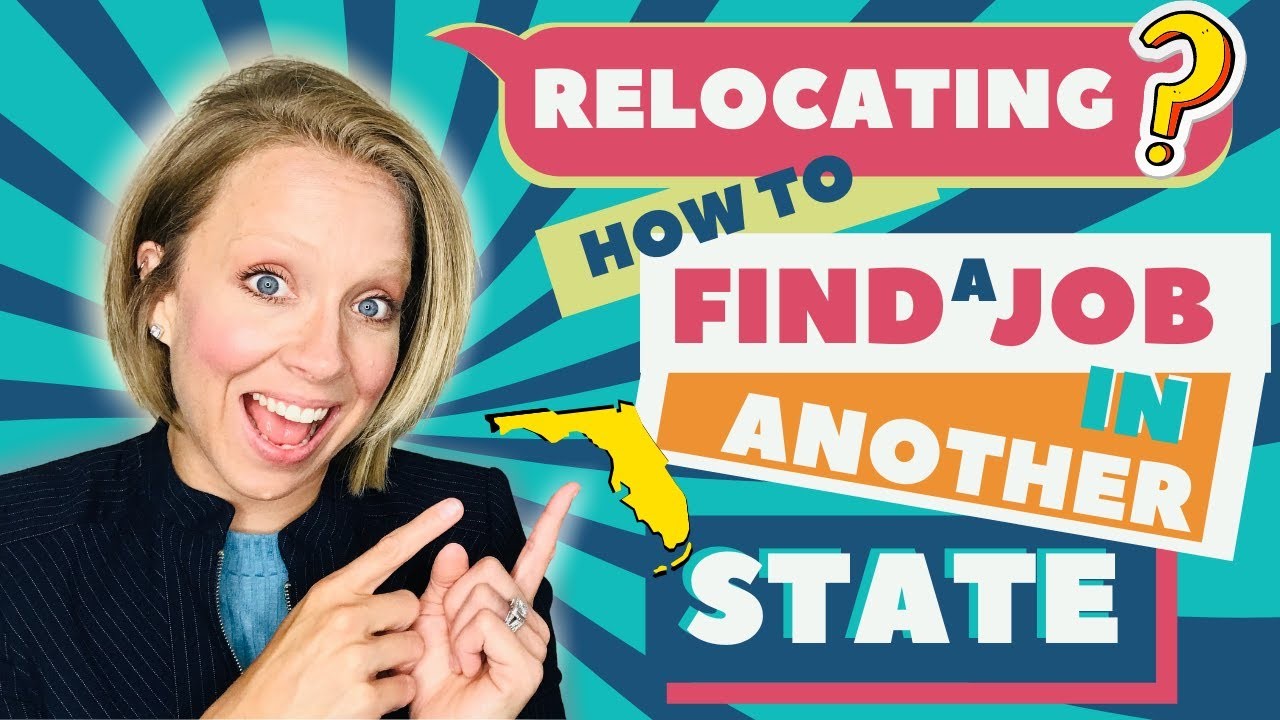 Looking for a job in another state can be a daunting task. Moving from one place to another is not a secure decision, especially when you start everything from zero. Since many people realized achievements and didn't give up their dream to move to another state, it is time to make some new year's resolutions and dare to move and reach better opportunities. Whether you are a desperate job seeker or an employee, this article will disclose the top 5 recruiters' secrets about the steps to find a job in the United State or another state:
What to do Before you Move
Moving to another city or a state is not an easy process. In the USA, every state has its employment system, legal rules, and living cost. That's why before heading towards the unknown, you should research the basic living standards there to see whether moving elsewhere conveys your situation or not.
You should also consider the pandemic disease and the protective ways so that you stay safe wherever you go. Therefore, you need to care for your future health, finances, and accommodation before thinking about moving elsewhere.
Concerning employment, applying for a job in another state requires intensive preparations. Here is what recruiters can reveal to you to give you a helping hand to settle elsewhere.
1. Make an Effective Job Search:
If you want to move to another state for professional reasons, you need to make a compelling job search journey. Now day's every job agency has started creating recruitment posters online where they mention all details regarding the job & share them on their website or their social media platforms, so they don't have to deal directly with job applicants on call or in the office. If you are not already a resident there, do not use it. This locational condition is not in your favor, as you don't know the terms and conditions of the job.
Moreover, nothing is guaranteed. If you move to another state based on a job offer requiring applicants from that state, you are making a risky decision. The recruitment process takes time, and your application might be rejected. As a result, you will lose your expenses for a no-studied plan. Therefore, avoid the job offer related to a specific location and never gamble about your recruitment.
2. Consider Networking:
Asking others in online forums can help know the truth about work in another state. You can join, for example, some Facebook Page and groups related to people, who work and live in the target state. Through connecting with them, they may tell you about the companies or organizations that are looking for people to work for them. Similarly, you can use LinkedIn to connect with organizations and recruiters from that state.
Online Networking is a nice way to make acquaintances from different places and find a job in another State. It would be best if you communicated with people from that state to get as much information as you can get. Use all social platforms to find people who can help you and give you the right information.
3. Write a list of all Companies that You Want to Apply for.
This is a part of the job search process and a kind of a professional wish list in which you can see your future in the New Year. The longer the list, the better it is. When you are looking for a job, including even new organizations or companies that are still growing. These institutions can be less demanding in selecting new applicants coming from another state. Joining a new company is a good thing for you. It will give you more opportunities to learn and acquire new skills and, at the same time, explore the state that you aspire to visit.
4. Prepare Yourself for the Recruitment Process:
It is essential to make a CV and write a cover letter updated for each job you want to apply for. Sending the same CV to all employers is one common mistake that ruins the application process. Another caution is: Do not put your current address on your resume and not write a fake address. Some employers will indeed refuse applications from outside their state.
However, you can overcome this issue by removing your address from your CV and writing instead, Relocating to New York City, for example. Many employers are OK with that. They will understand that you are in the process of moving. But, if you write a fake address, they will use that fake address to send you for an interview, and consequently, you will lose the job.
The same should be applied to your cover letter. This letter must be clear, concise, and relevant to all the requirements specified by employers. Every employer is looking for specific characteristics in the candidate. That's why you should write in your cover letter the skills, the personal traits you have, and why you are eligible for the job.
5. Prepare for the Job Interview:
Once employers have received your application, they will invite you to a job interview. This stage can be made online or through the phone. It is also possible that employers insist on your coming to the company. Whatever is the interview type, you must be sure about your reasons to move to another state, as you will be asked why you want to work in this state. Do not say that you are moving to look for a new perfect job and you will only move if you get the job. You should have more convincing reasons.
For example, some of these reasons can be: You are moving because your family is relocating to the target state, or you want to live close to your friends in that state.
You should understand that life doesn't wait. Employers will not grant you the job if they feel that you cannot relocate to their state. It is your job to put all their fears at rest. You have to convince them that you are very serious about moving to that state. Don't forget to organize your thoughts before answering the interview questions. Prepare the standard interview questions and answers related to the field you have applied for. The most concerning issue for an employer is candidate turnover.
That's why you need to convince employers that you will not move again after getting the job. If you have a friend or a family member in that state, use this information to convince them that you have someone to help you in that state. Finally, do not ask employers to cover your travel or accommodation expenses, as this option might not be available in all companies.
These were the 5 top secrets for finding a job in another state. Recruiters are always generous in revealing some professional secrets about their target candidates. It will help if you read this article to be one of them.
Also read about:
Reasons Why You Should Use Custom Reusable Shopping Bags
Opt For Environment friendly Wholesale Kraft Paper Bags
How Not to Answer Why do You Want to Become a Doctor